A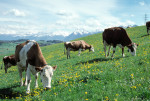 mmonia volatilisation is a significant source of nitrogen (N) loss in Swiss agriculture. More than 40,000 tonnes of nitrogen are lost this way every year. This represents almost one-third of the N load of farmyard manure, and results in both a financial loss as well as diminished productivity for the farmer. At the same time, ammonia emissions are detrimental to the environment, in particular to natural ecosystems.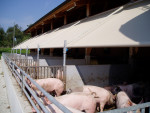 The simulation model Agrammon allows ammonia emissions to be calculated, and shows how changes in structure and production methods at the farm level affect emissions.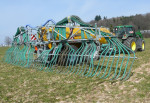 The model was developed by the School of Agricultural, Forest and Food Sciences (HAFL) and the companies Bonjour Engineering GmbH and Oetiker+Partner AG, with support from the Federal Office for the Environment (FOEN).